Track and manage activities
---
# Track and manage activities
# Gain insights with dashboards
In the Activities Overview there is an overview of activities within the entire contact management. Here you can find your open activities for this week, open overdue activities, etc.
My Open Activities for this Week
Here you will find all your activities for this week before and after the due date.
| Thumb type | Meaning |
| --- | --- |
| | The activity is due |
| | The activity is overdue |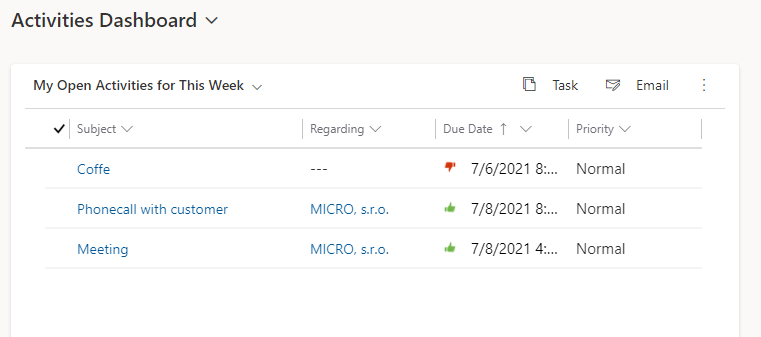 My Open Overdue activities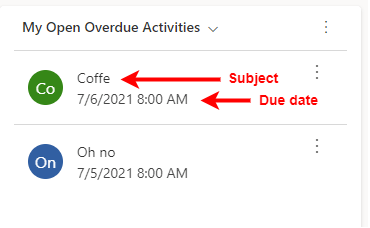 All open activities
The graph shows overdue, planned, unplanned activities.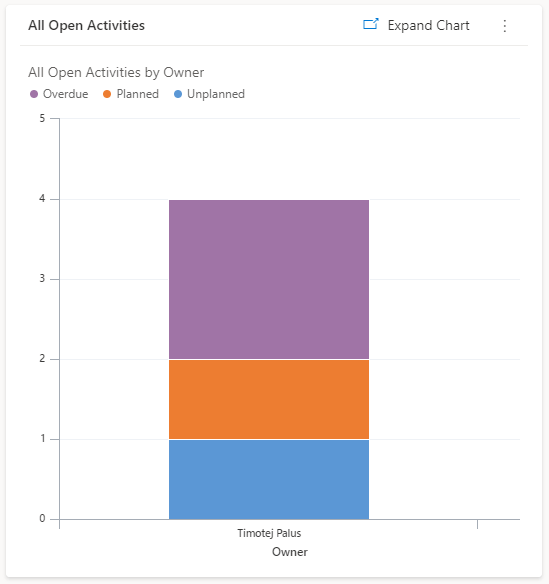 There are other tables on the activity dashboard such as My open unplanned activities, Active tasks blocked by me, etc.
# Set scheduled follow-up activity
If you are creating an activity from a timeline, the scheduled follow-up activity is set automatically by filling in the regarding field. However, if you create a new activity outside the timeline, you have the option to set an entry in the Regarding field.
You can then see the upcoming activities in the Scheduled Follow-up section or in View.
This functionality is currently only available in Sales application for accounts, opportunities and leads.
Scheduled follow-up activity takes a while to load, try a refreshnut view or form.
Regarding field in activity form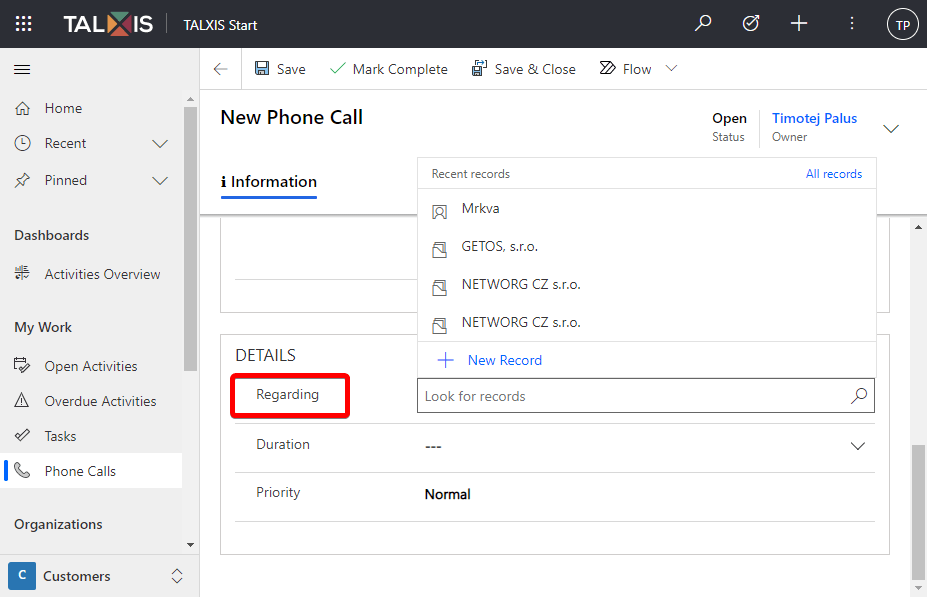 Scheduled Follow-up section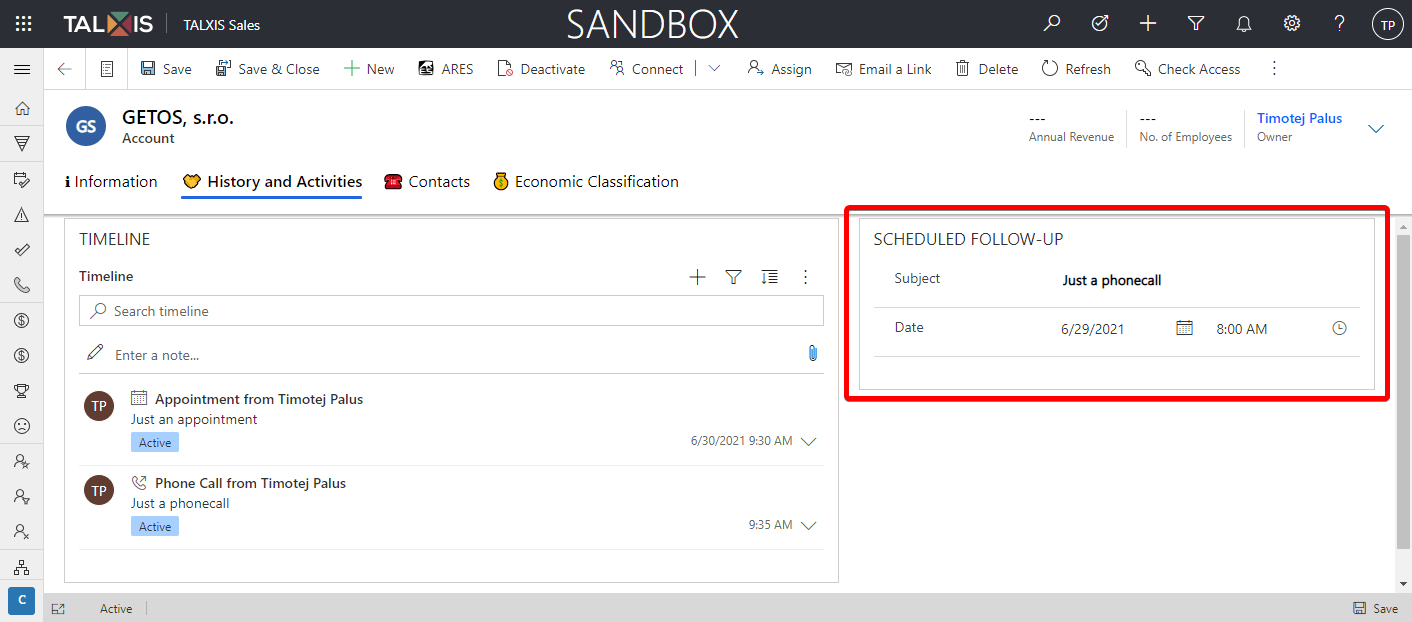 Scheduled Follow-up activity in view