Find your contracts and comments in one place
---
# Find your contracts and comments in one place
In the My Contracts And Comments dashboard, you will find both contract and comment records that you need for your work. To learn more about the dashboard, see Dashboards.
# Where to find the dashboard
The dashboard is in the sitemap as My Work in the Dashboard area.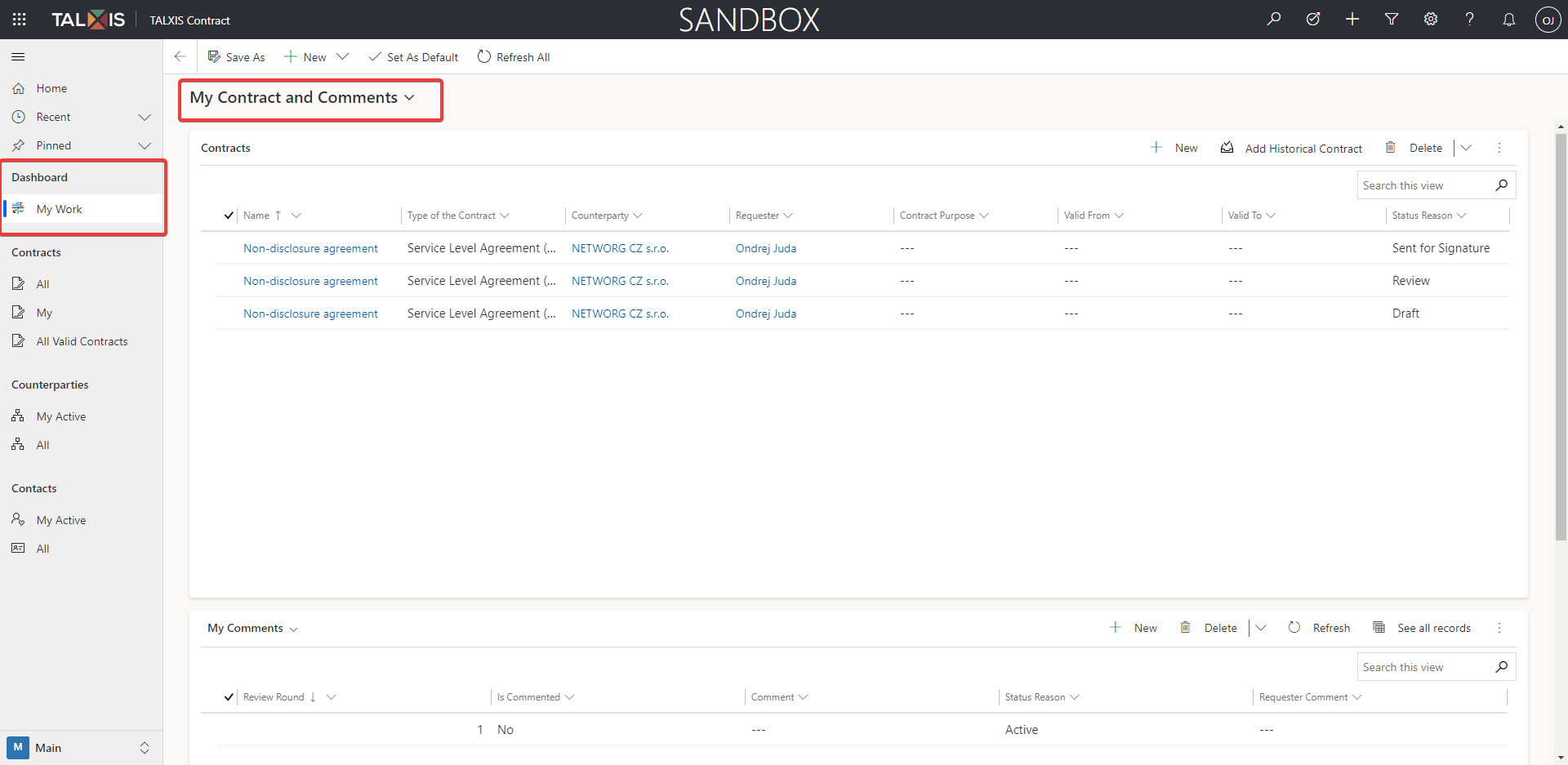 # Activities Dashboard
If you need to work with your activities like tasks or emails, you can easily switch the My Contracts And Comments dashboard to Activities Dashboard. Just click on the name of the dashboard, a dropwdown of dashboards will show up and you can choose the one with activities. You can learn more about this dashboard here: Activities Dashboard.